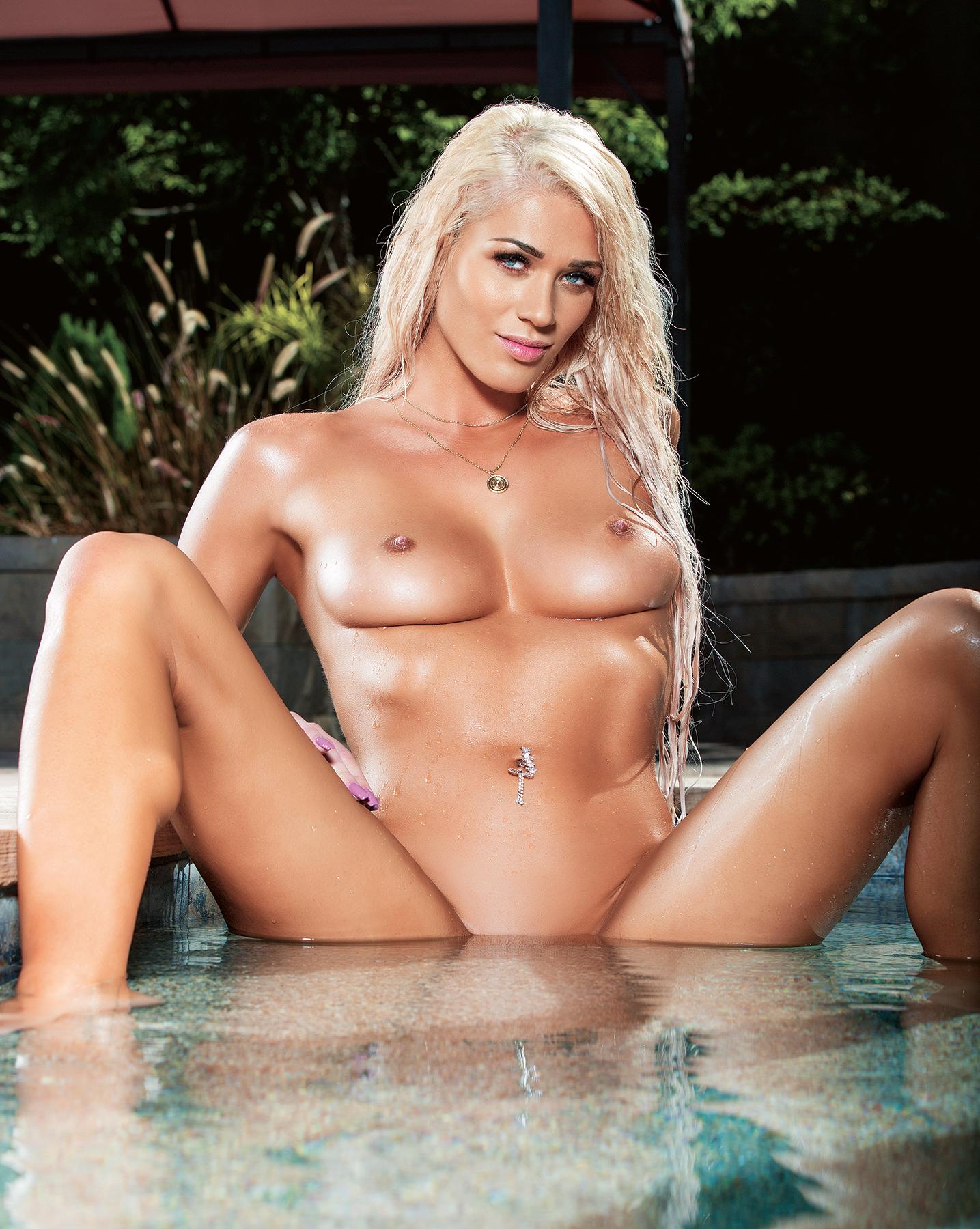 About Tiara Tae
It's an honor to be named Beaver of the Year! Winning the contest was a shock for me. There were so many beautiful women nominated that I can't believe I was chosen. When I found out the good news, I celebrated with a shot of Patrón Silver!
"I'm currently living in Nevada at the Bunny Ranch, which is a legal brothel. I've been working here for two years, and it's been an amazing experience so far. I've gained so much confidence knowing that I am helping people with the exact sexual experience they are looking for. I've been told that I've changed boys into men and saved marriages!"
"I also own a marijuana dispensary up in Portland, and I have a superstrong work ethic. I really want to be wealthy and comfortable in life, and in ten years I see myself as retired, living someplace with nice weather. Maybe Hawaii! Hawaii has bright blue water and this amazing smell I wish I could wake up to every day. And the food is awesome!
"In my downtime I like to watch gangster thug movies or Family Guy—really anything on Adult Swim—and I love listening to rap music. My top favorite rappers are D-Lo, Mac Dre, Tupac, Cookie Money, Joe Blow and Keak Da Sneak. I've been a fan of rap since I was young. In fact, my most memorable sexual experience took place in a jacuzzi with one of my favorite rappers. I followed a trail of rose petals leading to the bathroom, and when I opened the door, there he was, in a bubble bath with candles lit, smoking a Backwood.
"My ideal date would probably be at the gun range or anything on the water, a boat ride or even jet skiing. I once had sex on a jet ski in the middle of Lake Tahoe! It was just me, my lover and some suntan oil, and the sex was slippery and hot."
---