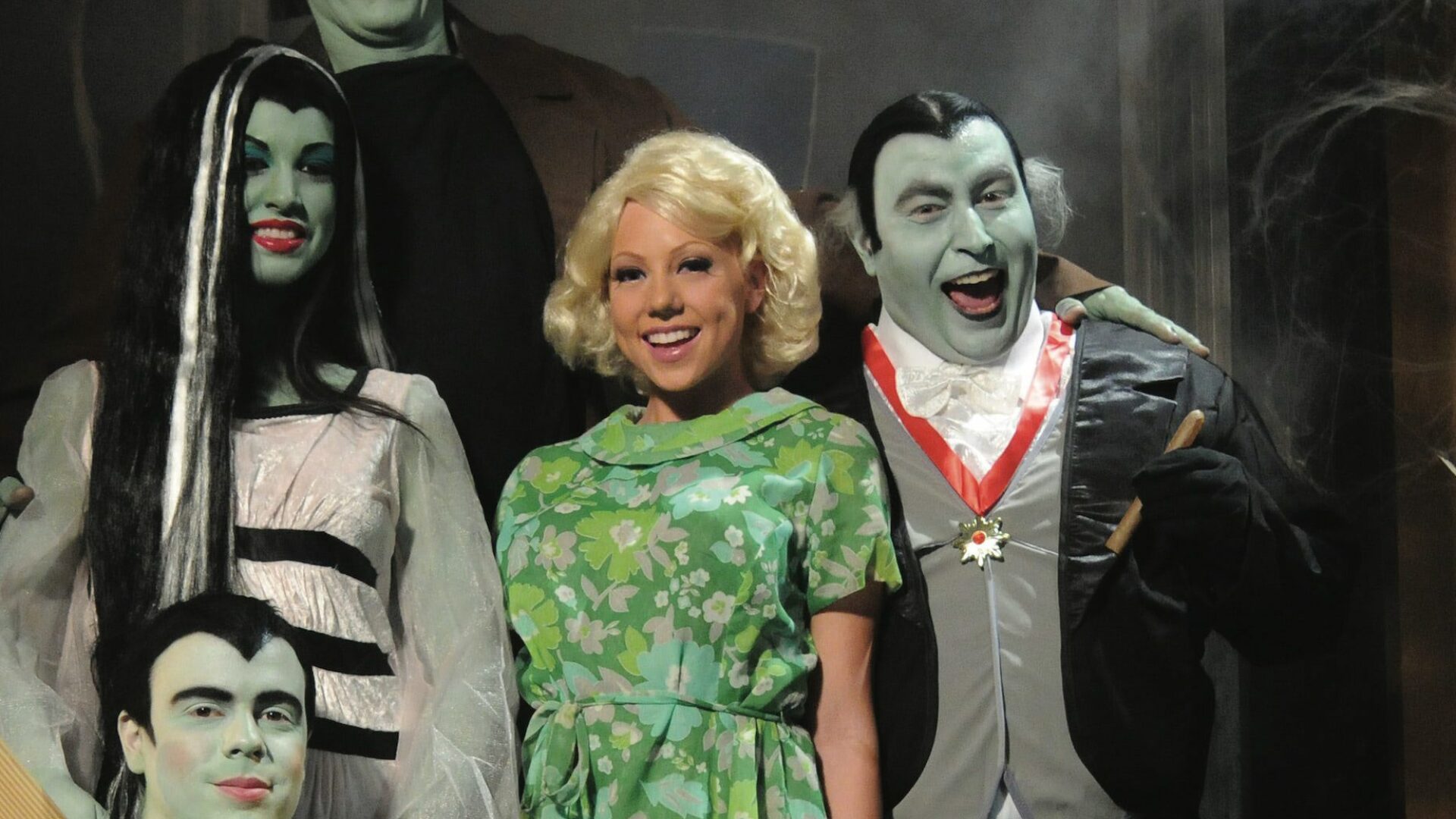 This Ain't the Munsters XXX
About This Ain't the Munsters XXX
HUSTLER CLASSIC NOVEMBER 2008 ISSUE
In our wildest dreams, we never conceived that life at 1313 Mockingbird Lane was ever like this! Is it possible that the Munsters were into some hot, kinky action? Just check out these exclusive images from HUSTLER Video's outrageous new DVD This Ain't the Munsters XXX.
This hardcore spoof of the ghoulish '60s sitcom brings back all of your favorites—Herman, Lily, Eddie, Marilyn and Grandpa—in ways you would never have imagined. Director Anton Slayer went all out to lift porn parody to a shocking and unexpected level. His attention to detail in set construction, costuming and makeup is incredible.
Played by foxy Roxy DeVille, Lily Munster nearly shakes off her body paint as she hooks up with hubby Herman (Lee Stone). Watching her take Herman's spike into her mouth and pussy makes us green with envy.
Meanwhile, Eddie (Trent Soluri)—the bad boy of the Munster clan—gets to be sucked and fucked by a gaggle of goth girls and punk rock princesses. Not bad for a batty boy.
In the TV series, Marilyn was always the outcast of the Munster family. The big joke was that the undeniably gorgeous blonde was the ugly one. Shawna Leneé (our September '08 covergirl) handles the part—not to mention several male parts— like a trouper.
What could be a better treat this Halloween than to watch This Ain't the Munsters XXX? Order your copy today at AdultDVDEmpire.com.
---
Find This Ain't the Munsters XXX In