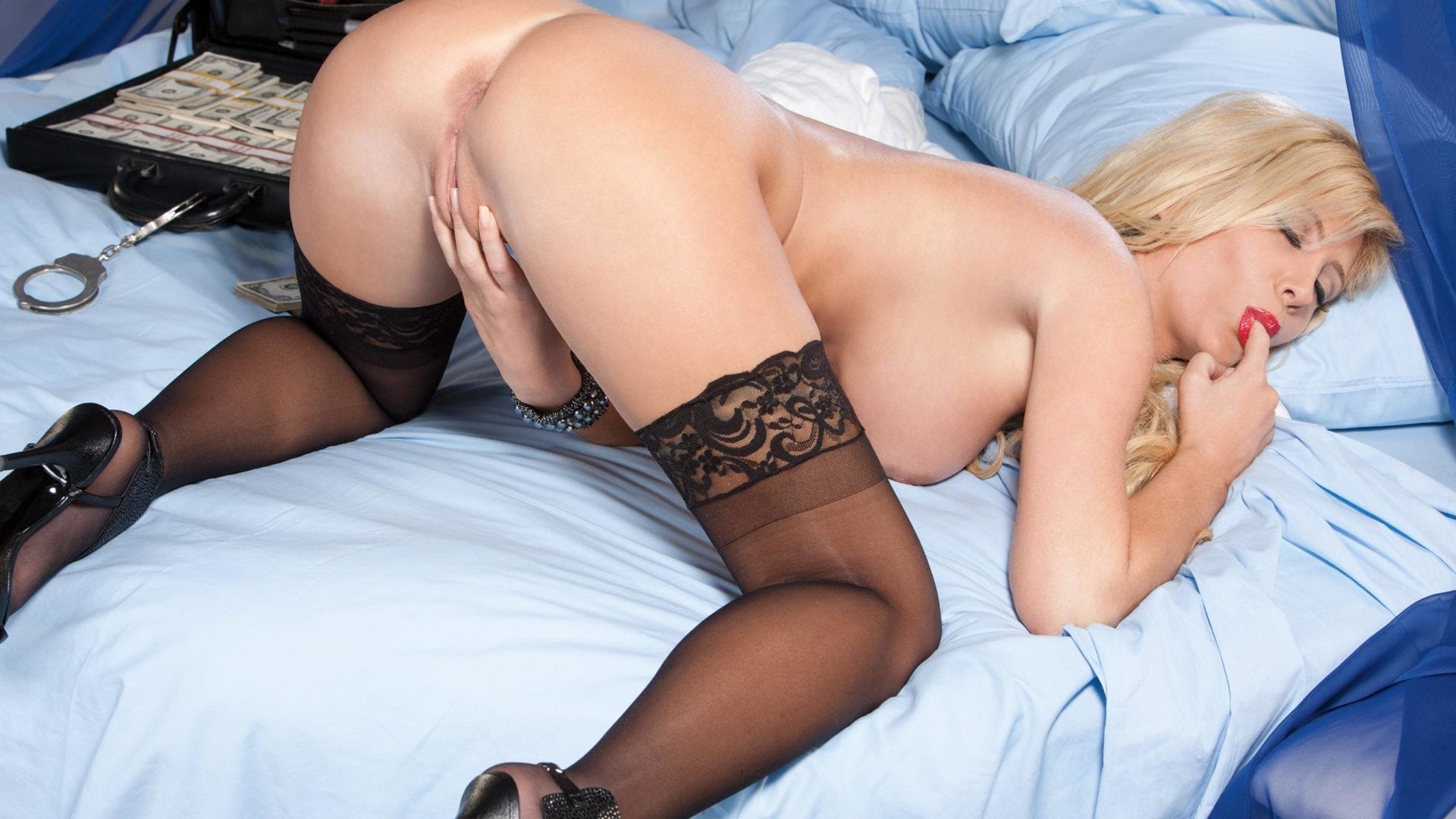 Vital Facts
Hometown

Classified

Age

22

Horoscope

Capricorn

Height

5-5

Weight

110
About Tasha Reign
Despite repeated attempts to contact Tasha Reign via telephone, e-mail and her talent agency, we were unable to acquire any personal information about the lovely assassin featured on these pages. Perhaps she is hard at work on another top-secret assignment. Regardless of the reason, we were forced to concoct a conversation with the elusive blonde. Under the circumstances, we did the best job possible.
What's your hometown? "I'd rather not give out too many details about myself. Say that I live somewhere in North America. Guys like that aura of mystery." Do you enjoy traveling? "It depends. I don't like going to Europe, because over there I'm three inches shorter. It's got something to do with the metric system or the different gravity, but it sucks."
What was your most memorable sexual experience? "Without a doubt, it was in high school. I came downstairs to get a glass of Tang, and my parents were making love on the couch. It was beautiful; their sagging, pale skin was bathed in the flickering glow of late-night porn on Cinemax. They went at it until dawn. I couldn't look away, even when my dad took a break to borrow anal beads from our next-door neighbor. Sometimes, when I need to feel extra-sexy on a photo-shoot, I'll shut my eyes and recall that glorious night."
Do you have any sexual fantasies? "I've always dreamed about participating in a mixed-bird gang-bang. Pigeons, penguins, emus—whatever shows up."
Including ostriches? "Of course not! Don't be fucking gross."
Is there anything else we should know about you? "I enjoy watching lizards make love on a sidewalk."
Intriguing. Anything else? "No, you know plenty about me already. This has gone on long enough, hasn't it?"
Yes, Tasha, it has.
---