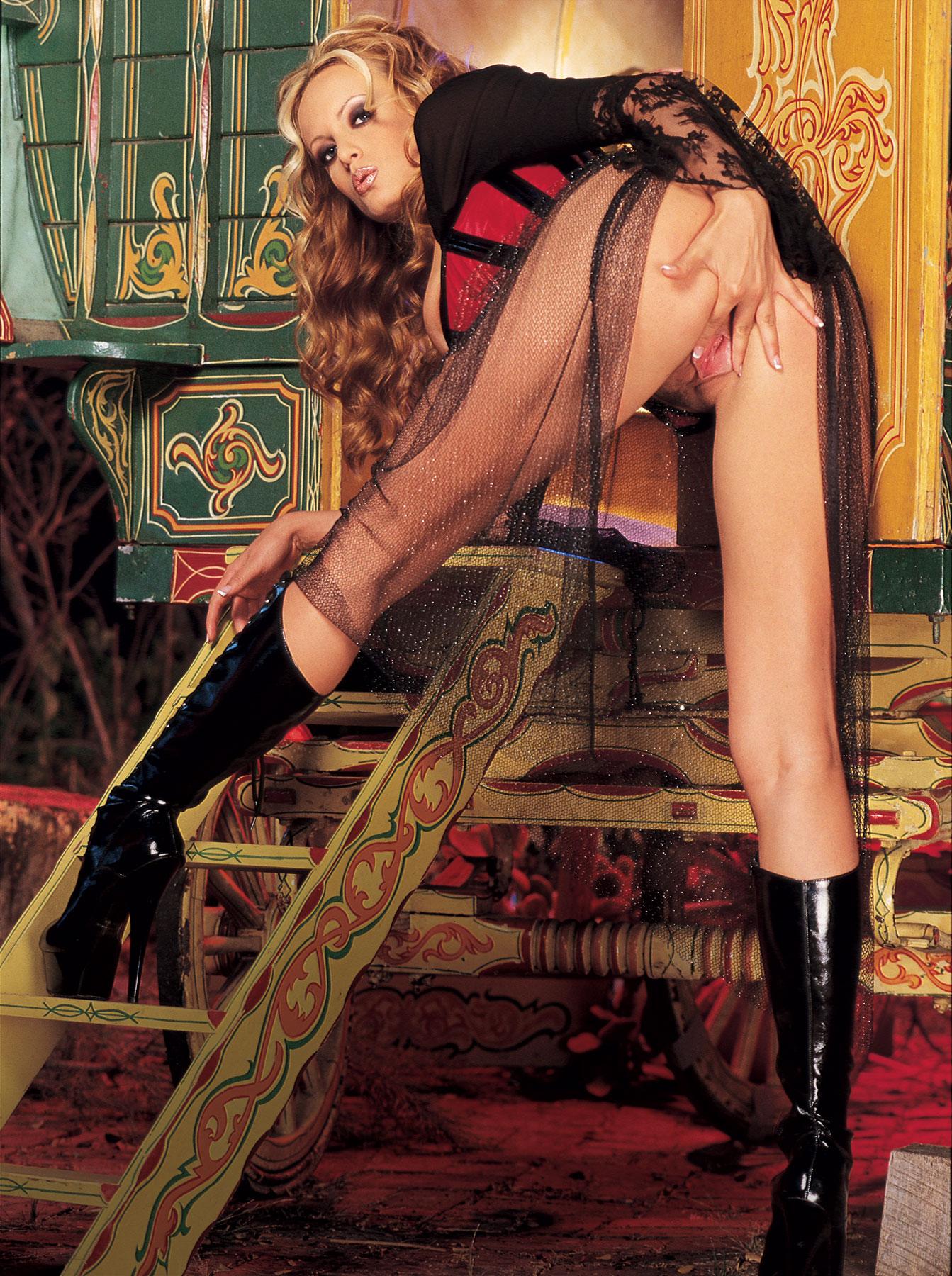 About Stormy Daniels
It's not the usual circus. Discreetly touring the jaded capitals of the old world, Stormy's carnal carnival offers "specialized acts" for a select audience. They pay handsomely to dally with suspended aerialists who suck cock exquisitely while hanging upside down or to ride in carriages pulled by harnessed human show-ponies. And in the center ring Stormy presides, whip ever at the ready.
Few are so generous—and so bold—as so merit the hospitality of Stormy's exotically appointed wagon. She's not immune to their flattery. Far from it. She takes great delight in displaying her corsetted curves and luscious parts while they tongue her shiny boots. They love it when she makes the pretty, blown-glass dildo disappear in her glistening depths. If Stormy didn't enjoy putting on a good, dirty show, she would choose another line of work, but circus life suits her just fine.
Sprawling on the fur rug of her cozy nest, she invites the ones she chooses to crawl to her treasure box, where they can earn their rewards by sucking and licking her pussy and ass just how she likes. They learn quickly enough at the searing stroke of her riding crop.
And best of all, when she's properly enriched and sated, she sends them all away and moves on to the next booking, where new opportunities always await.
April 2003
---