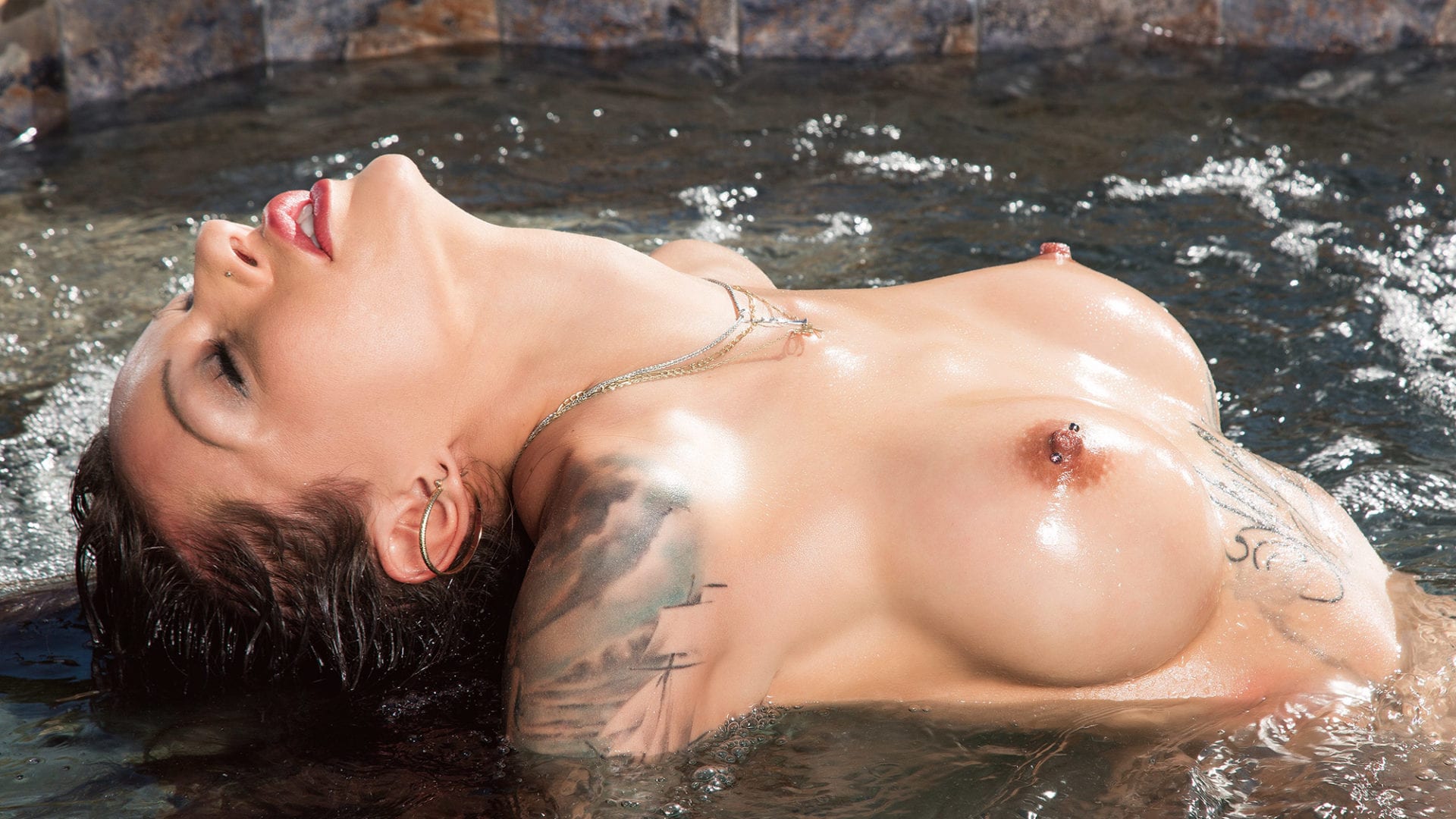 Vital Facts
Hometown

Fort Myers, Florida

Age

28

Height

4-11

Measurements

34B-24-34

Favorite Position

Missionary and doggy
About Ryan Taylor
"I've been working in the adult industry doing stripping, camming, fetish work and more, and now I get to add HUSTLER Beaver of the Year to that résumé! I've always been a fan of the magazine because of its unadulterated, uncensored sexuality, and I want to thank all the readers who helped me win this award!
"People tell me I look like a rock 'n' roll chick, but music-wise, I'm actually pretty eclectic. When I was a kid, I was a pianist who loved classical music, but now I like everything from bluegrass to crooning, from metal to older country. My first CD was Metallica's Master of Puppets, and then I followed that up with Britney Spears. It's cliché, I know, but I truly listen to everything!"
"My hometown was in Florida, but I'm currently living in Denver. It's a really quiet city, and I chose to live here because I have quick access to the mountains and outdoor recreation. And let's be honest, legal marijuana doesn't hurt.
 "I relish taking road trips by myself. There's something about driving cross-country that brings me peace. My favorite drive is the Pacific Coast Highway from L.A. to San Francisco. I look forward to more international travel in the future, but I can't lie—I enjoy staying in the U.S. I mean, have you been to New Orleans? It's hands down the favorite place I've ever lived!
"Besides traveling, I split my time doing charity work, reading a good book or painting in my art studio. I've also recently become obsessed with roller-skating, and I'm looking forward to gifting myself a pair of custom skates soon.
"I'm a total romantic. One of my favorite sexual experiences happened when I was in New York. I was there with a guy I was dating, on vacation, and we were in this little Airbnb that had an amazing view. We had the doors to the balcony open, and the air was warm and sweet. We were fucking, but it was slow and sexy. I climaxed while looking over the Brooklyn skyline at sunset.
"I have a lot of naughty fantasies too. Like how a hot massage therapist would fuck me after a sensual deep massage—oh, yeah, just like in a porn scene. And I dream about the day I get to have a threesome with two men who are bisexual, like me. To say it explicitly, I want to get fucked by a guy who's getting fucked!"
---