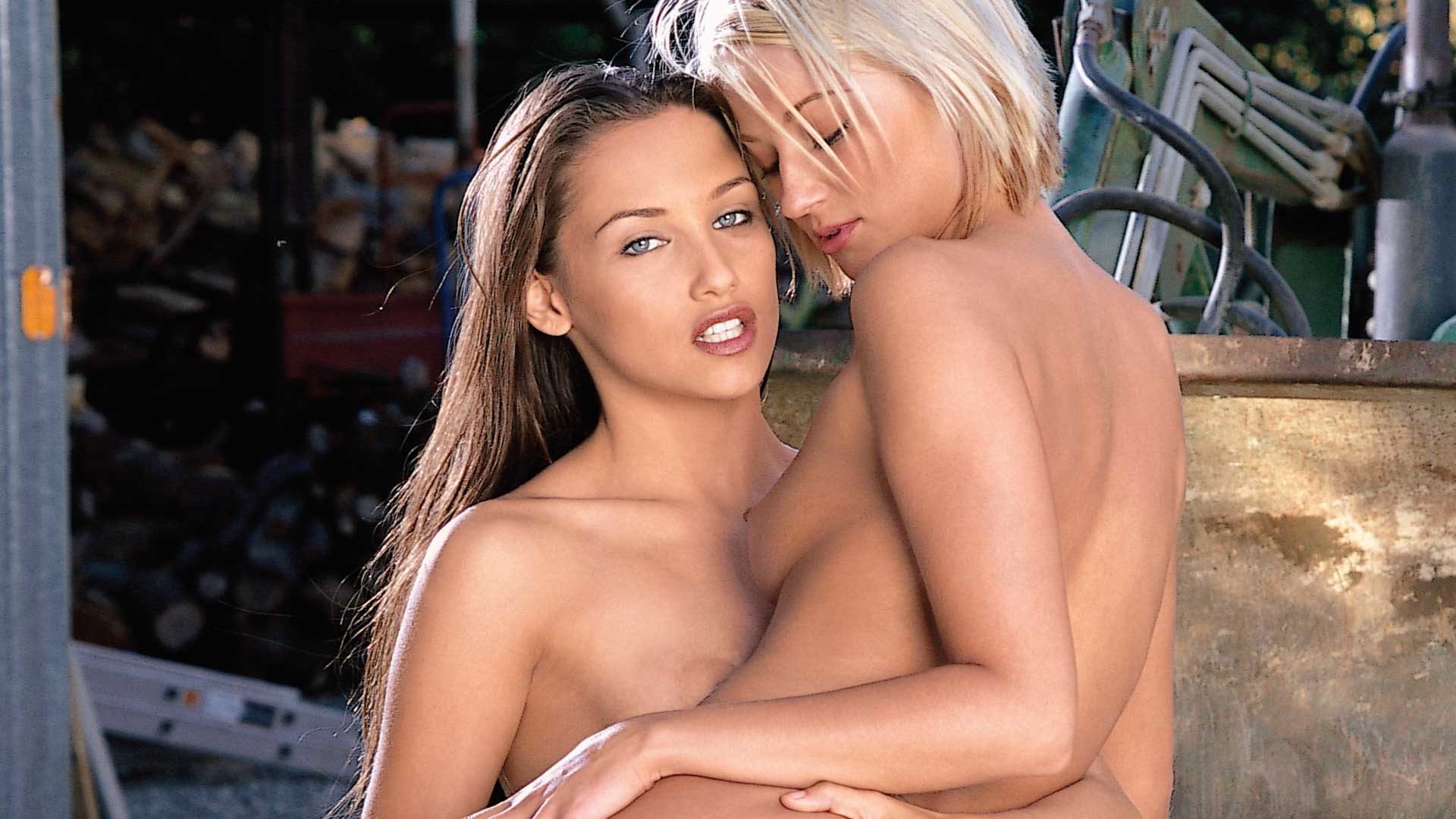 About Nevaeh & Celeste Star
Sometimes we're stumped by our photographers' sexy layouts, but this one was a breeze. Joan (Nevaeh) has stolen a payloader from a construction site near her home. While rumbling aimlessly through the countryside, she encounters a hitchhiking hottie named Bette (fellow porn vixen Celeste Star). "Hey, ya wanna come with me?" Joan asks sheepishly, flashing her tits.
"Only if I can ride in the bucket," Bette replies.
How convenient: Joan finds a couch in the middle of nowhere, and once she discharges her lovely load, the two chicks are all over each other like Cajuns on crawfish. "I'm a very dirty girl," Bette purrs, setting her sights on Joan's juicy clam. "So thanks for picking me up back there, baby!"
Actually, both ladies like it back there, revving up with whirling tongues before bringing in auxiliary equipment. "Oh, yeah," Bette gasps when Joan starts burrowing her from behind.
"Ya know," the blonde blurts out, "if there were six more of us, we could be a caterpillar."
"Now that would really make the earth move," Bette chirps, savoring the back ho's excavation.
As the bandita gets catapulted to climax, Bette asks, "Joan, dear, some dude just drove off with your tractor!"
"Aw, fuck it!" Joan mutters, and Bette does.
CLASSIC PHOTOGRAPHY FROM THE APRIL 2006 HUSTLER
---
Find Nevaeh & Celeste Star In