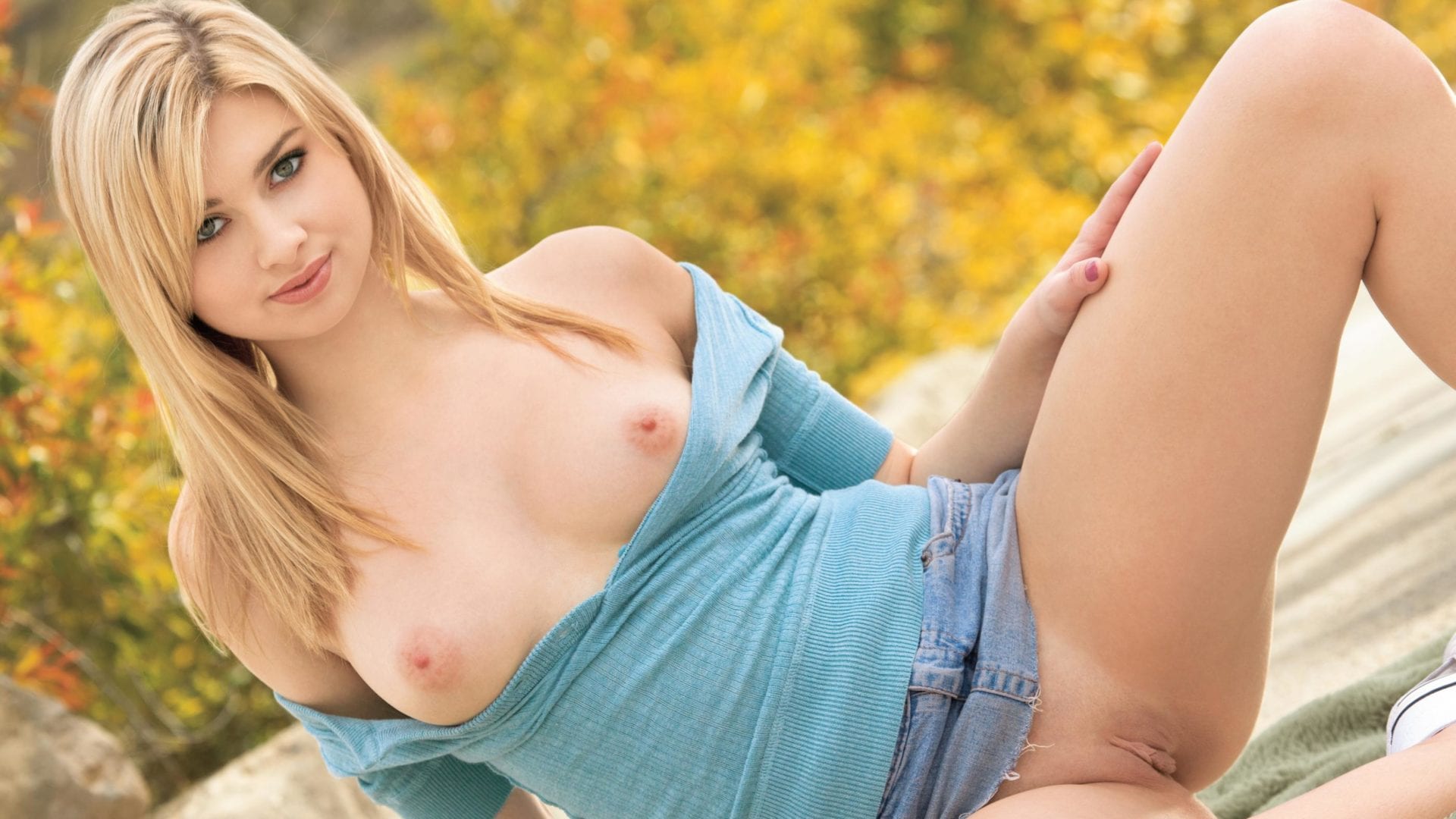 Vital Facts
Hometown

San Diego, CA

Age

18

Horoscope

Scorpio

Height

5-8

Weight

110
About Molly Bennett
Molly Bennett has a sexual fantasy that will probably surprise you. "I really want to fuck a nerdy guy who likes Star Wars as much as I do," the Southern California native fesses up. "He has to keep his glasses on and fuck me like there's no tomorrow."
In addition to being fascinated by George Lucas's space sextet, Molly geeks out to avatars. "I'm not talking about the blue people in the movie," the sci-fi buff clarifies. "It's way nerdier than that." Molly is referring to Nickelodeon's Avatar: The Last Airbender, which originally ran from 2005 to 2008.
The animated series is set in an alternate reality where epic battles are waged between fighters capable of manipulating the elements (earth, water, air, fire)—a process known as bending. "I'd love to have the power to bend the elements," Molly marvels. "It's the coolest idea."
The spanking-new model may have some obscure interests, but she's also latched onto a couple of very mainstream cultural happenings. "I'm a Twilight dork," Molly admits. "Team Jacob, by the way. And I do genuinely like Justin Bieber. His music is fun!"
Molly, who also digs being outdoors and traveling, hopes to someday see the world. "Or at least Australia," she specifies. "It looks beautiful down there!" We feel compelled to add: So does Molly Bennett .
---