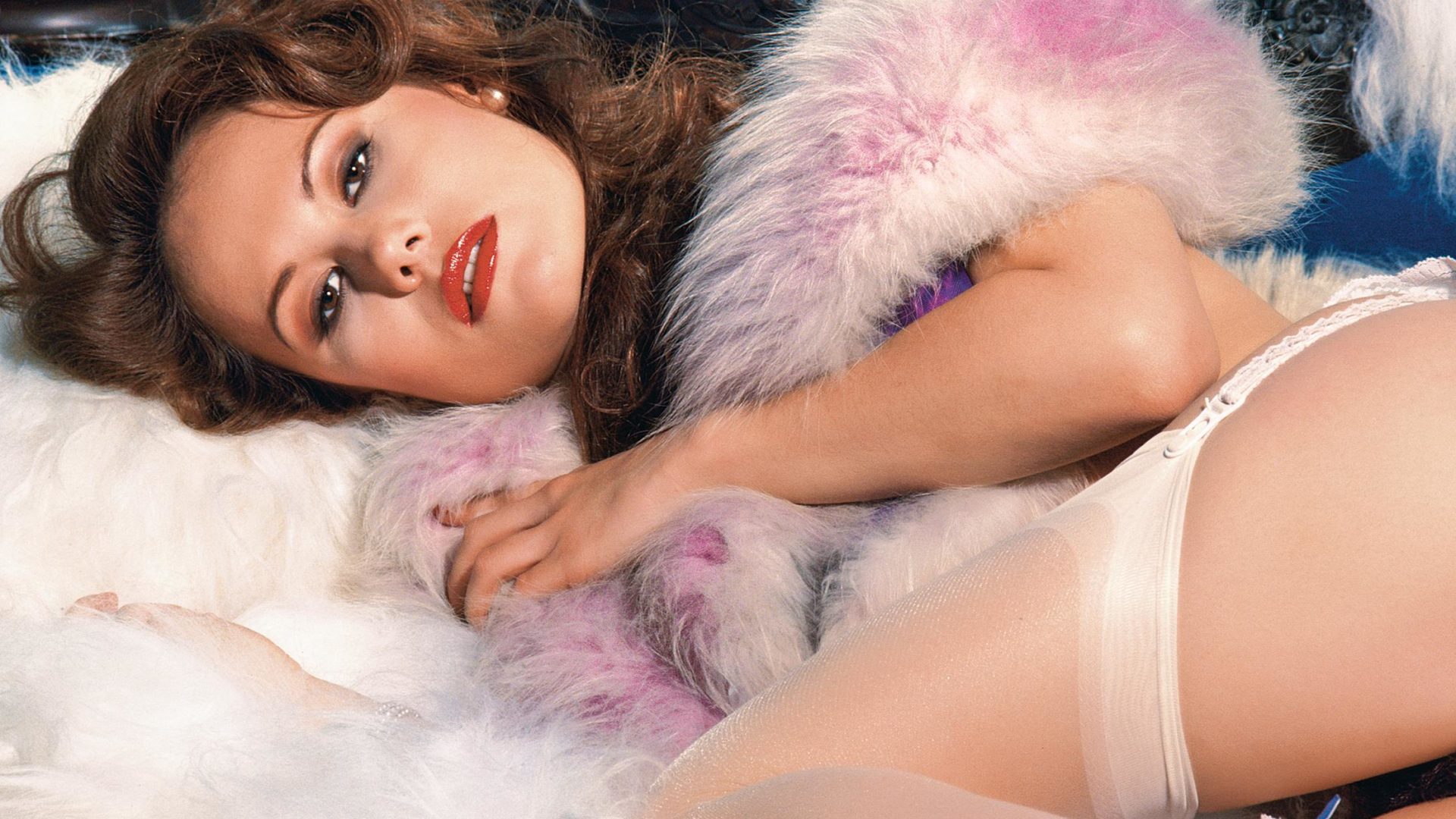 About Miranda
With her body draped in soft furs, Miranda likes to spend lazy afternoons lounging on her plush velvet couch. There she is far removed from the stresses of big-city Los Angeles. "Doing nothing has its own rewards," Miranda says.
"Especially with the sun filtering in through the lace curtains. The warm feeling seems to penetrate my body." Miranda confides that she often pursues the pleasures of her own sensuality during these afternoon interludes, letting the soft touch of her own fingers bring her to satisfaction.
Buy the limited classic
HUSTLER Magazine.
September 1980
---