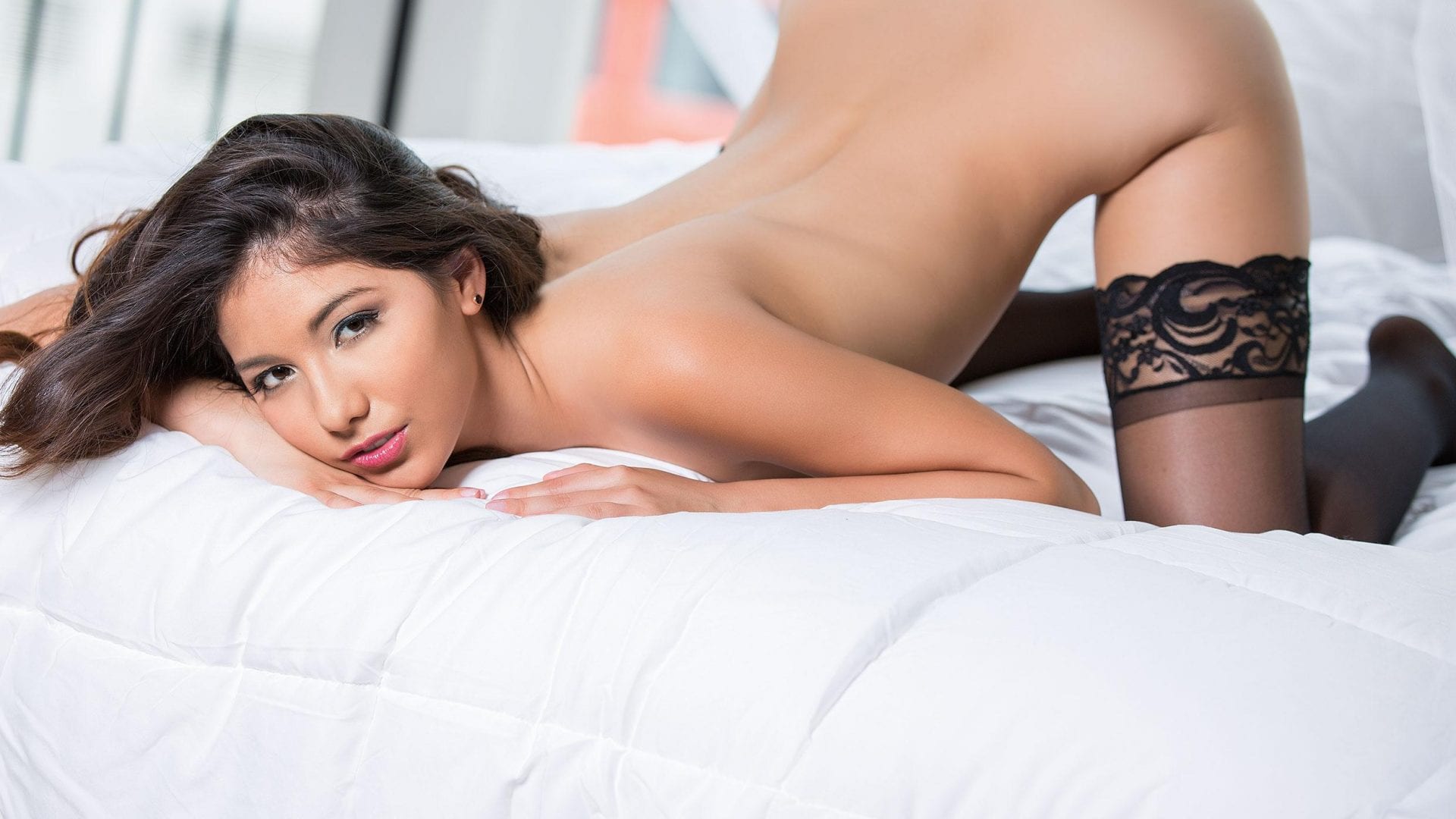 Vital Facts
Hometown

Sasebo, Japan

Age

20

Height

5-3

Measurements

32A-24-36

Favorite Position

Missionary
About Melody Wylde
Congratulations to HUSTLER's Beaver of the Year, Melody Wylde ! Fifteen incredibly sexy amateur models vied for the title in our Anniversary Issue contest. Thousands upon thousands of ballots were cast, and the results were tallied and triple-checked. It was a close race, but Melody nudged out the competition to claim the grand prize of $1,500, a trip to Beverly Hills to meet Larry Flynt and her very own photoshoot for HUSTLER Magazine! A huge thanks to all of the readers who voted and especially to the wonderful models who share their pics every month with America's favorite amateur showcase, Beaver Hunt.
"Awhile back my parents gave me the old bunk bed my sister and I used to use, and I had to put it together without instructions. So I decided to live-stream the event on Periscope, and I assembled the bed in my bikini! I also changed into lingerie at one point. I received over 30,000 views that day and nearly 15,000 followers as well!
"That bunk bed experience gave me the confidence to submit photos to Beaver Hunt, but winning Beaver of the Year was completely unexpected. There were so many beautiful women I was up against, and I thought it would be a long shot. Surprise! Thank you, readers!
"When I hear HUSTLER, I think of empowerment. Before modeling and webcamming, I never really looked at porn. But a friend of mine knew all the magazines, and he gave me a list—I just remember the name HUSTLER standing out because it doesn't sound like a 'pet' name. It sounds sexy, powerful, dangerous—and enticing. When I heard the name, saw the sexy layouts and read the funny, uplifting articles, I knew I wanted to be a HUSTLER girl more than anything.
"I got into modeling by webcamming and making personal solo and girl-on-girl videos. It's been a great and addictive experience. But even though I love it, my modeling has come to a halt recently because I started my freshman year of college. I'm majoring in computer science right now, but my main passion is writing. In ten years I hope to have my bachelor's or master's degree, and I would really like to write a novel about my experiences. I'm not at all ashamed of my time in the adult industry, and I want to shed a realistic light on it to combat the unnecessary stigma that sometimes comes with doing porn. And then there are all the awesome fetishes I've come across!"
"One of those fetishes is hentai. When I masturbate, a tentacle fantasy normally gets me off the fastest. I imagine I'm being sexually assaulted by a ton of tentacles wrapping around my body and filling all my holes. It's weird, but I love that fantasy. I've carried out 'normal' role-playing for the first time with my most recent partner. I dressed up as a bunny on Easter, and another time we played, I got into Sailor Jupiter cosplay.
"For me, sex isn't just sex. It's very personal and probably the main reason I haven't done any boy-girl scenes. It all comes down to the chemistry. A guy can be bachelor of the year, but I won't have any interest if there's no connection there."
---