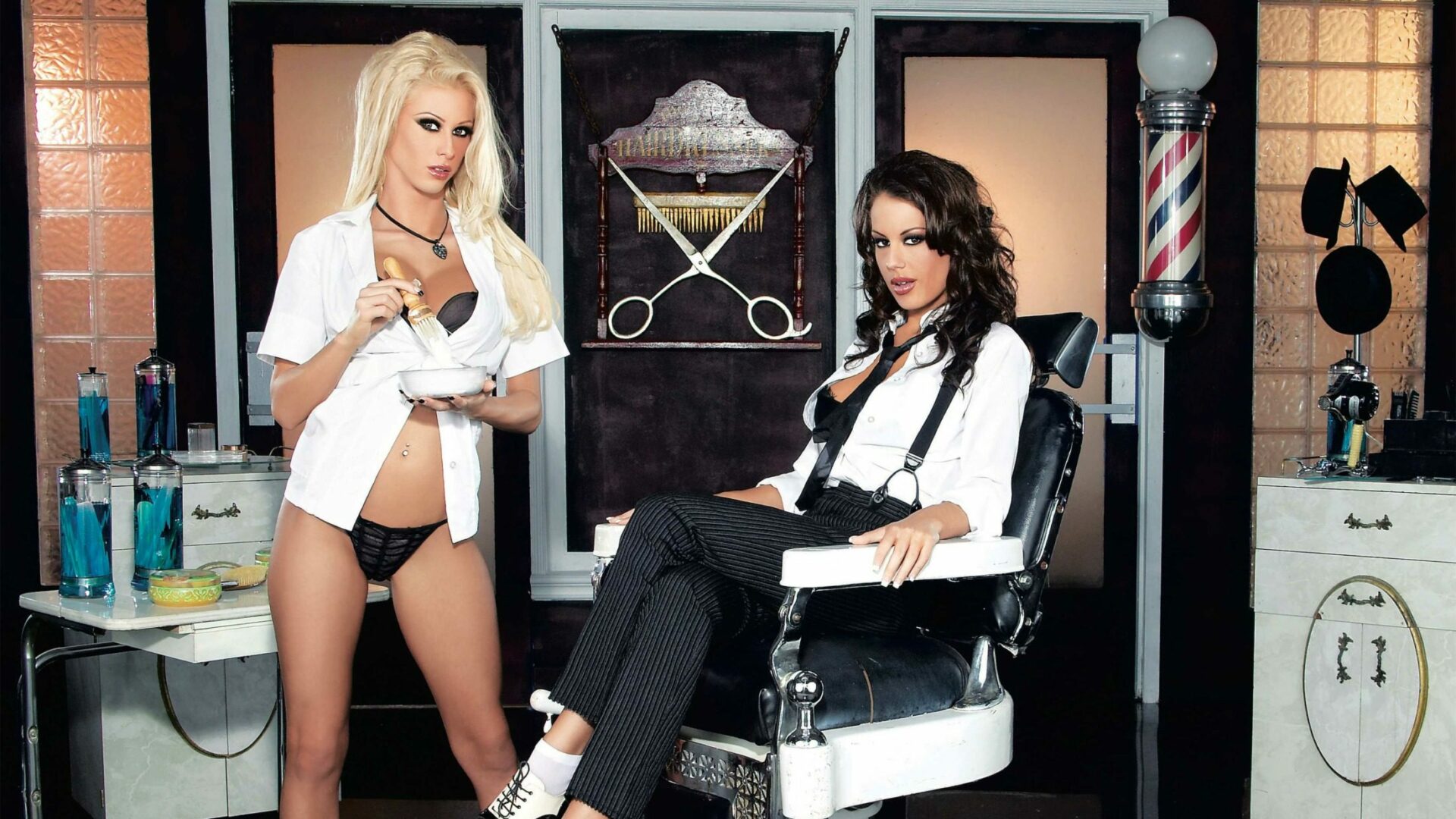 Krystal Steal & McKenzie Lee
About Krystal Steal & McKenzie Lee
[CLASSIC PHOTOGRAPHY FROM THE SEPTEMBER 2005 HUSTLER]
Here are some safe shaving tips:
* Set aside time; pussy-shaving is not something you rush.
* Prepare your bush by wetting it down with hot water. This will soften and relax the hair and underlying skin.
* With small scissors, trim the pubic hair down to about 1/4-inch in length.
* Make a hot-water compress out of a washcloth and cover your whole pubic mound for two minutes.
* Apply shaving cream or soap bubbles. Using a brand-new razor, slowly begin shaving with the grain, then against it.
* First, shave under the slit, then the sides and finally the hair above the mound.
* Do not go over the same patch more than twice. Rinse the razor after each swipe.
* Afterward, rinse your pussy with warm water and check for stray pubes. Finally, gently rub your crotch with a dry, fluffy towel.
* With practice, you will improve your speed and technique.
---
Find Krystal Steal & McKenzie Lee In