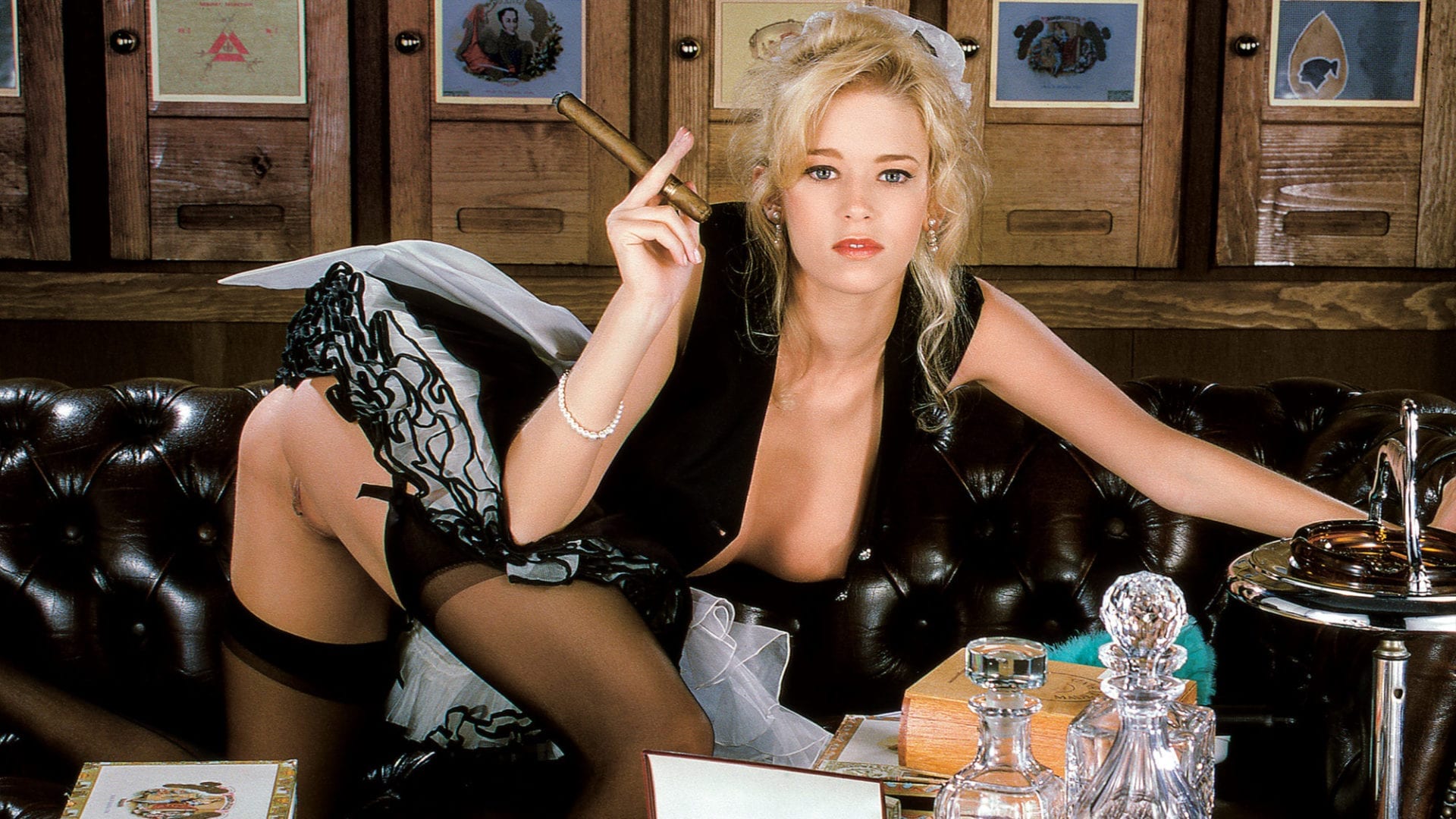 About Jenna Jameson
Twenty-year-old gentleman's maid Jenna picks prospective employers by sticking her silver heels in the household heart of a man: his private den.
"I won't work for a guy who isn't one hundred percent masculine," states Jenna, kicking back to get the feel of an eager man's study.
What does Jenna look for when deciphering a dude? Spanish leather chairs? Humidor-kept cigars?
"I follow my internal guidance system," Jenna smiles. "I simply put my finger on it!"
---