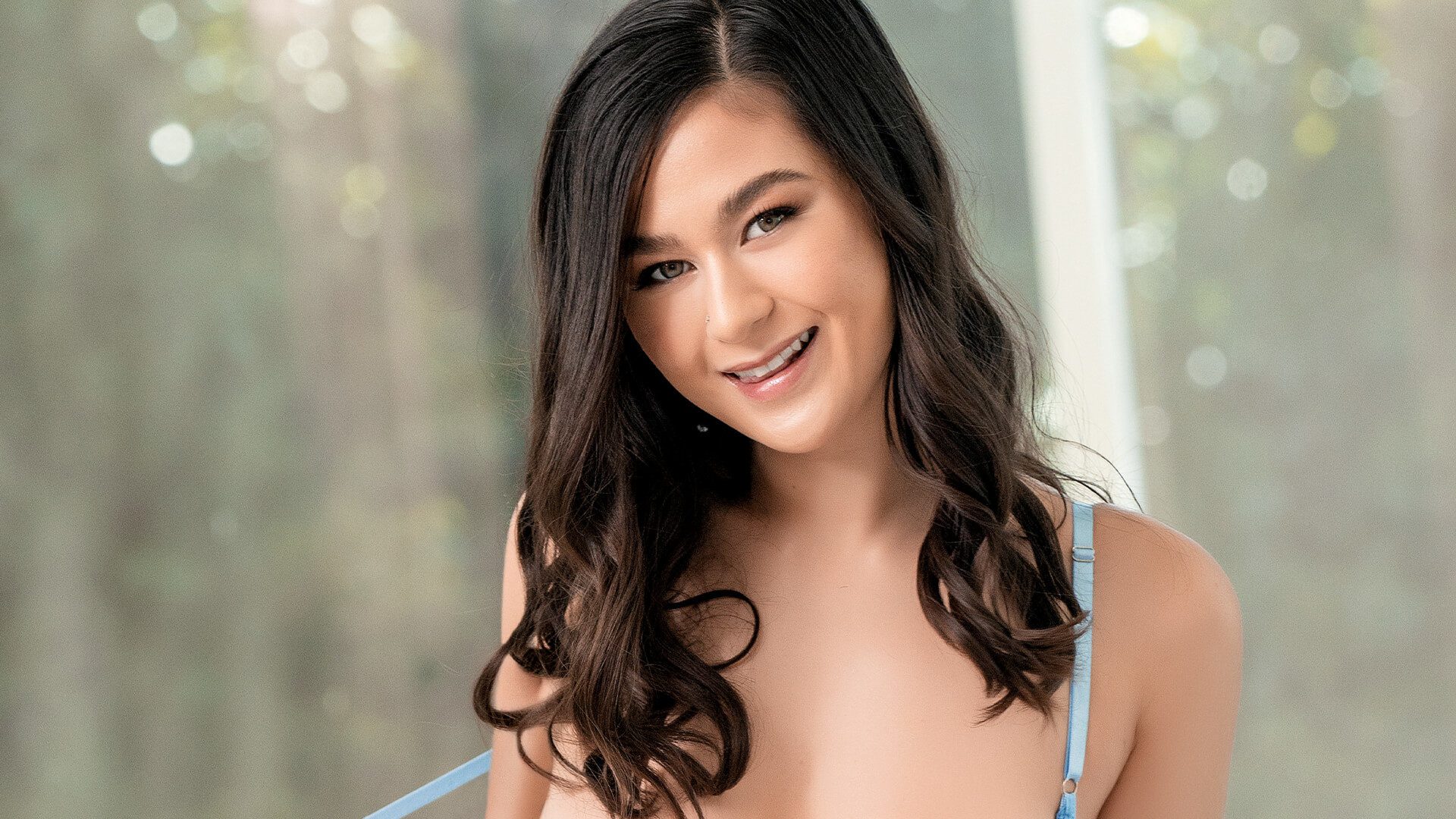 Vital Facts
Hometown

Boston, Massachusetts

Age

23

Height

5' 5"

Measurements

36DD-28-36

Favorite Position

Doggy or reverse cowgirl
About Jasmine Wilde
"Two sexual experiences really stick in my mind: fucking on a beach in 30-degree weather and sucking my boyfriend's dick after not seeing him for weeks. He had a fuck ton of cum stored up, and it all but drowned me. So awesome.
"Friday nights you'll find me rock climbing or getting fucked. I would rather get lost in the woods than in a bar any day. Free Solo is my favorite movie, because watching someone scale a 3,000-foot granite wall completely by himself, without any gear, is one of the most incredible things I've ever seen.
"I am really into BDSM. I used to be a hardcore sub, but lately I've been getting in touch with my more dominant side. I love the whole power ex-change dynamic between two people and creating something truly perverted and lovely together. My favorite foreplay is being fingered—looking into someone's eyes as they rub my pussy until I'm whimpering. Then they slide their fingers in and slowly drive me crazy.
"Visually, I'm into butts and legs. I love watching a nice ass doing just about anything; same with a nice pair of legs. My favorite position to suck dick is kneeling between a man's legs, because not only do I get a cock down my throat, but I get beefy thighs pressing into me on either side."
---