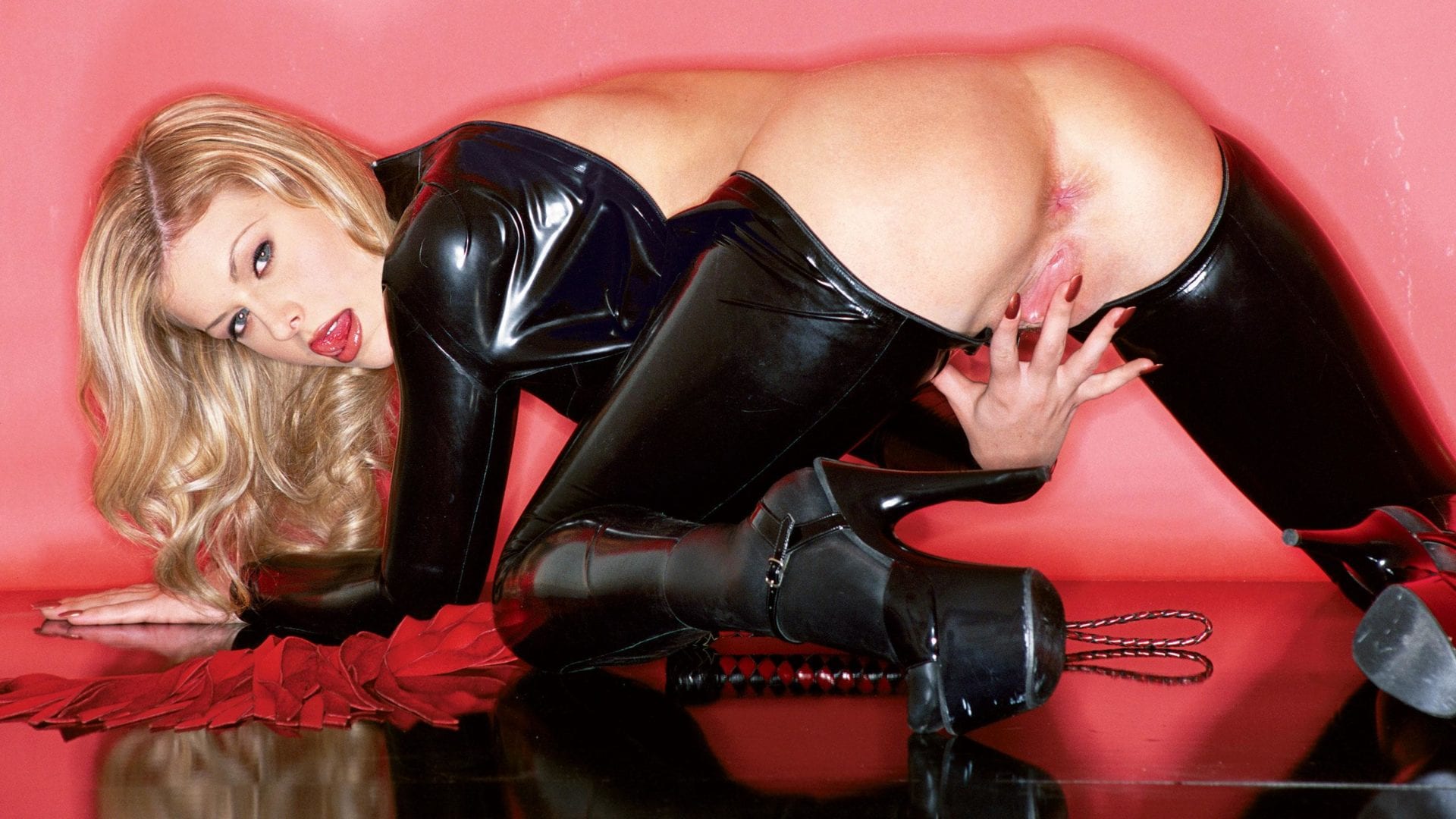 About Ginger
Smooth, sleek and shiny in her clinging latex catsuit, Ginger gazes at herself in the monitor. She knows they're watching, stroking, wanting.
One lucky viewer will actually get to serve her, eventually. First, everybody gets to watch her swish her whip in the air, caress her own curves, then slowly tug at the zipper that splits the suit right from the crotch. Time for Ginger to show off the treasures for which the well-heeled suitors will bid.
The pretty metallic toy encourages Ginger's natural exhibitionism. She loves to show off her anatomy. The vibrations stiffen her clit instantly, its swelling clearly visible on the screen. Teasing open her lower lips, Ginger displays her hungry twat. It won't be easy for the lucky winner to earn his way there. He'll need to demonstrate his sincerity under the whip.
Ginger slowly drills her ass with the vibe. She can do whatever pleases her, and anal penetration pleases her more than almost anything. The dirty, full feeling of having her ass stretched and packed always sends her over.
Sweating and panting under the rubber, Ginger's eager for the tongue that will lick her clean from tits to toes. Some lucky fuck will find out that she's equally slick and gleaming inside and out. Who will it be?
May 2005
---