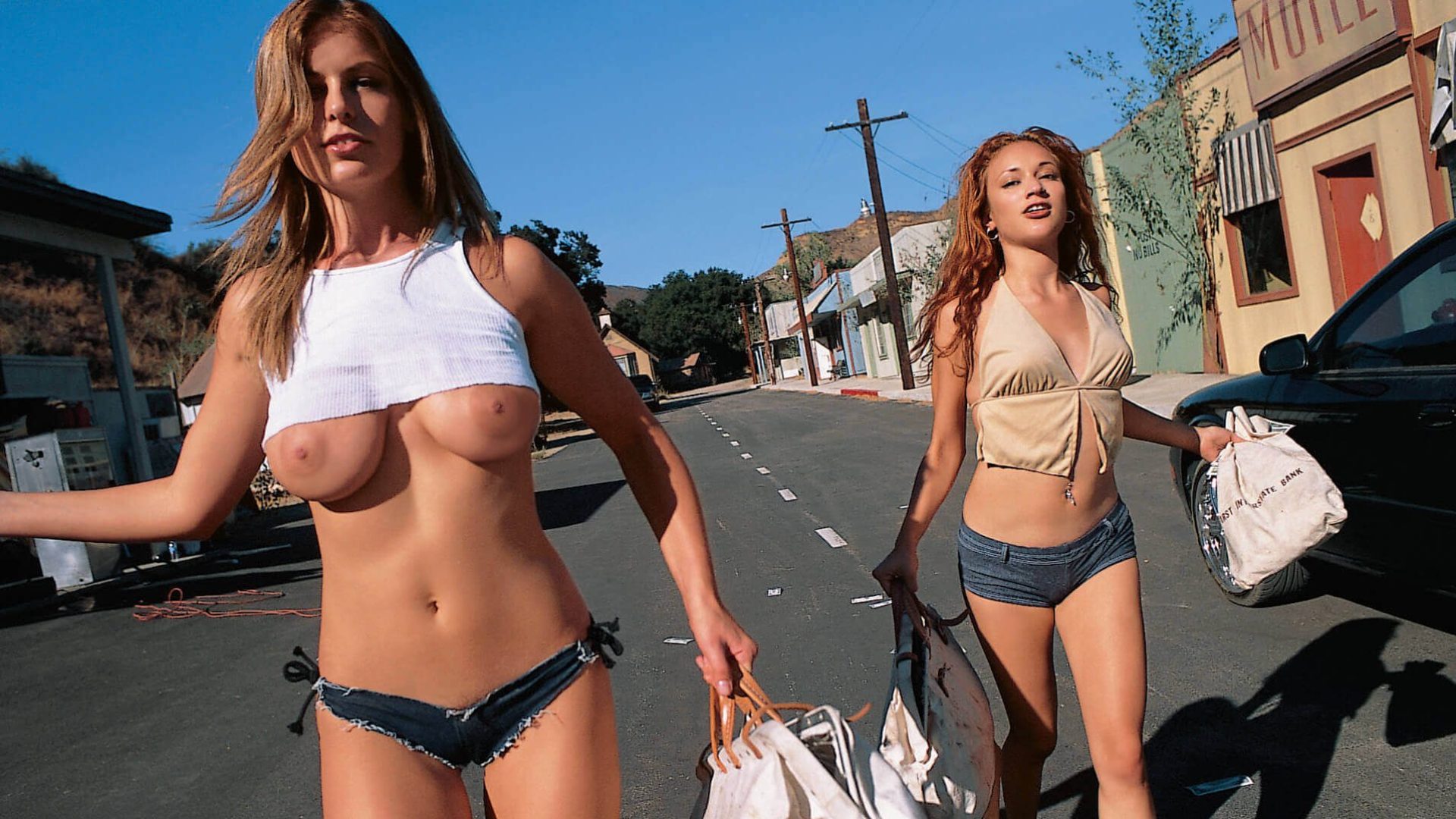 About Ginger & Prilla
CLASSIC PHOTOGRAPHY FROM THE HOLIDAY 2004 HUSTLER
Ginger and Prilla are normally the law-abiding type, but some temptations are impossible to resist. When an armored car crashes near the gals' workplace and cracks open like a piñata, the two minimum wagers can't help themselves. Picking up as much cash as they can carry, the luscious looters quickly haul their shapely asses into a nearby garage—and not to just lay low until the coast clears. The new thousandaires celebrate by sampling their respective treasures.
Virtually swimming in moolah, Prilla uses her tongue to pry open her cohort's safe-deposit box, while Ginger gives her partner-in-crime a priceless probing.
When last heard from, the grand-thefters were still on the run and totally out of control.
---