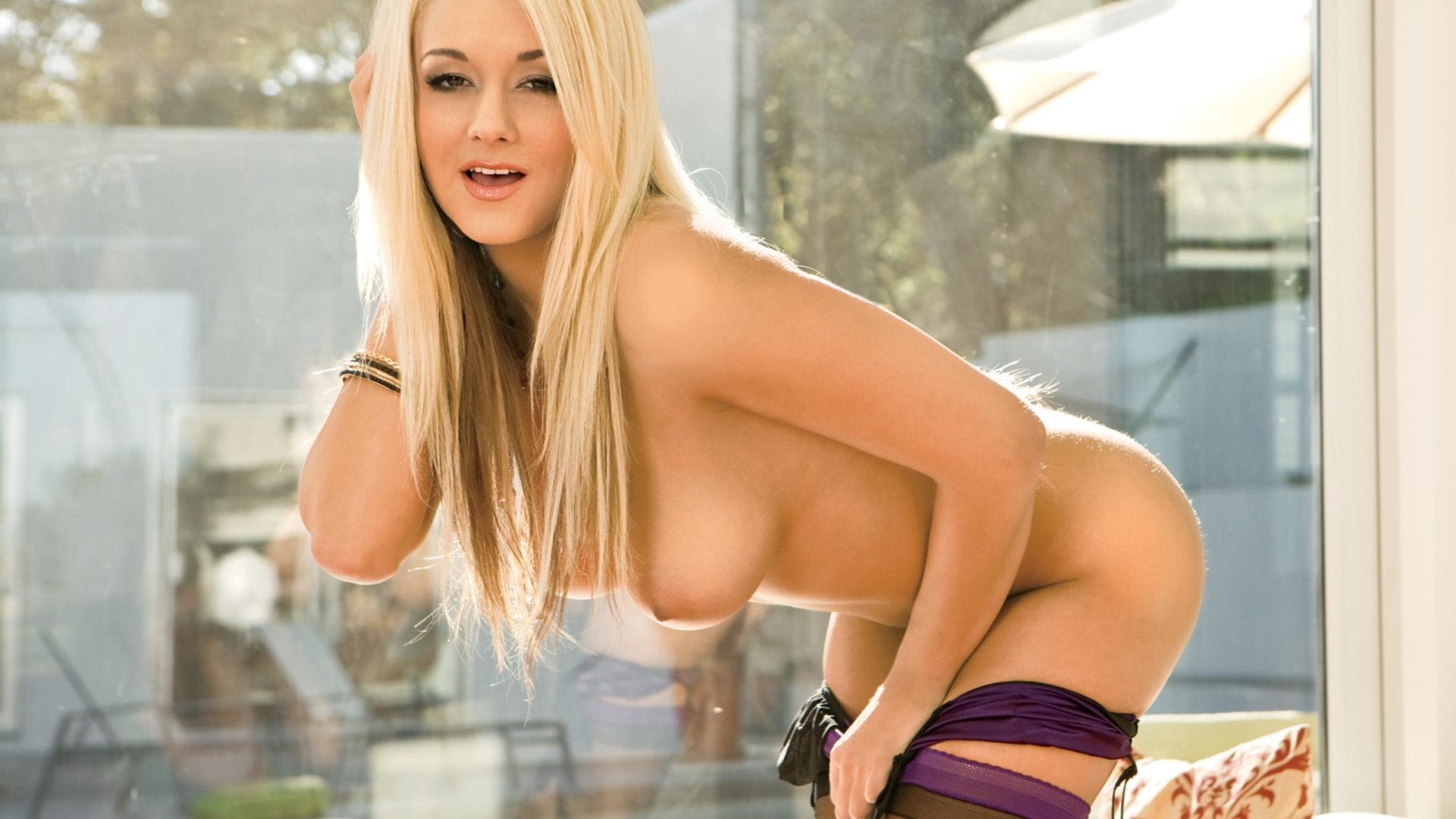 Vital Facts
Hometown

Atlanta, GA

Age

24

Horoscope

Cancer

Height

5-4

Weight

110
About Briana Blair
To the great dismay of men around the world, Briana Blair  has decided to walk away from the adult business. The beautiful blonde announced her retirement in July 2011, but she was kind enough to grace the pages of HUSTLER one final time.
"I'm just ready for a new challenge," Briana  explains. "I don't want people to think I regret my time modeling and performing, because I definitely don't! I had so much fun, and I got to meet a lot of awesome people!"
Looking back on stripping down for magazine layouts and sucking cock on film, Briana  marvels, "It was cool being able to explore my wild sexual side. I was raised by fairly conservative parents, so working in porn was this totally new frontier for me. I got to do all the stuff I'd been secretly fantasizing about!"
Briana  entered the skin biz in 2009 on the heels of another career change. The Southern sexpot had been a cheerleader for the NBA's Atlanta Hawks. "That was a fun chapter of my life," she reminisces. "I still love sports, and I've always enjoyed getting lots of attention!"
As for the future, Briana coos,"I'm honestly not sure what I'll do next."
Whatever this gorgeous gal ends up doing, there's no doubt she'll continue turning heads.
---