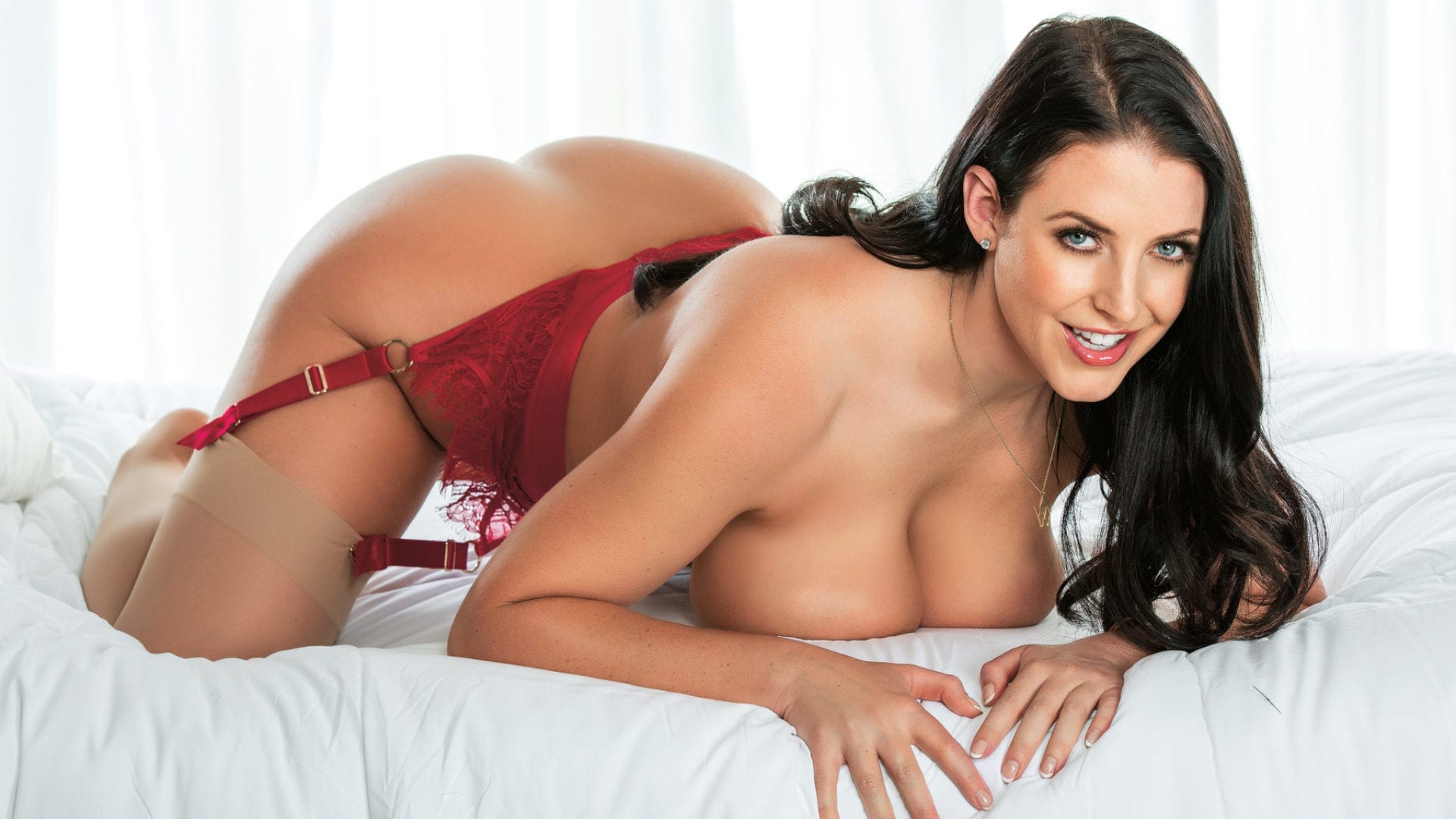 Vital Facts
Hometown

Sydney, Australia

Age

34

Height

5-2

Measurements

36GG-28-36

Favorite Position

CEO
About Angela White
I was excited and honored to find out that I would be featured in the 45th Anniversary Edition of HUSTLER. While I am a born and raised Australian, the years I've spent in the United States have been the most incredible and most successful of my life and career. It's a privilege to be able to live my dreams here in the U.S., and I'm overwhelmed with gratitude for the way I have been accepted into the American porn industry.
"When I think of HUSTLER, I think freedom. I think of the transgressive and subversive nature of the magazine and the many battles that Larry Flynt has fought to defend his and everyone's freedom of expression. My first experience with the magazine was in my teens. An older boyfriend had stacks of porno that I would spend hours sifting through. HUSTLER both disgusted and titillated me in equal measure, which only added to its appeal. I couldn't wait to be old enough to get into porn myself.
"I was a shy, nervous and unsure kid. It took me a while to find myself and my confidence. But even as a child I was fascinated by sex and sexuality. I would hide in the back of the library at school and stare at the cartoon illustrations of naked bodies in books like 'Where Did I Come From?' (my first porno). It was actually my desire to explore my sexuality that ultimately forced me out of my shell. I realized that if I wanted sex, I needed to develop the courage to ask for it. I'm certainly no longer as shy as I used to be. Some things haven't changed though— I still love to read dirty books.
"The most fearless thing I have ever done has been porn. Seriously. What's more fearless than being a woman who embraces her sexuality in the most public and proud way, despite knowing that she will be demonized and ostracized for it for the rest of her life? I decided to live my life on my own terms. And I'm unapologetic about it. I had wanted to get into porn from the moment I set eyes on my first XXX magazine. Porn was the first place I saw women being celebrated for expressing their sexuality, and it was the first time in my life that I was able to truly be myself.
"Even if I wasn't shooting porn, I would still be doing something that focuses on sex, just in a different sphere. Everything I've ever done has been driven by my fascination with sex and sexuality. My studies and academic research have always focused on the sex industry, and once I decide to stop shooting, I plan on doing a Ph.D. and continuing my academic research.
"Having sex is always at the top of my fun list. My perfect day would be to wake up in the arms of a lover and make love all day, only taking breaks to eat and nap. But I also love reading and watching nature documentaries, especially any narrated by David Attenborough. I love to swim and be near the beach. I have a special affinity with the ocean and feel at peace when I have waves washing over me.
---