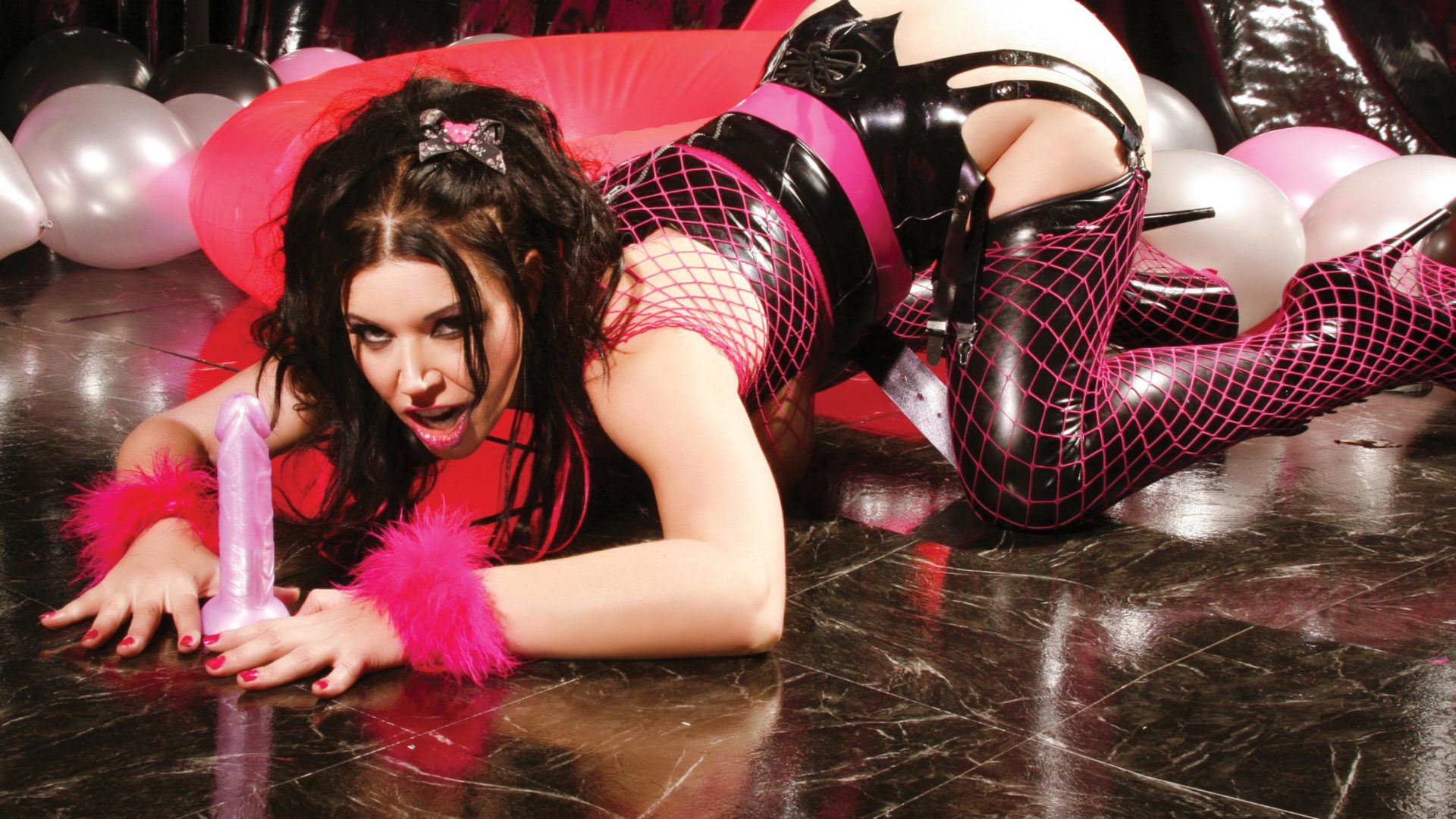 Vital Facts
Hometown

Geneva, Switzerland

Age

37

Horoscope

Pisces

Height

5-10

Weight

135
About Anastasia Pierce
I have always been attracted to beautiful imagery," Anastasia Pierce discloses, explaining her fascination with HUSTLER. "For a very long time, I wanted to be one of those sexy women in the pages of glossy magazines."
Now the brassy brunette's desire has become a reality. However, things could have turned out differently, as she was once on another path entirely. Anastasia toiled with the 9-to-5 crowd until the drudgery got the best of her. She describes her frustration: "One day I got tired of having a regular job with early mornings, a long commute and a day spent in a cubicle under fluorescent lighting. So I picked up the phone, set up lots of meetings and found my way into this business."
Since making that decision, Anastasia has established herself both as a nude model and XXX performer. She's even done some producing. "I make girl-girl fetish movies," Anastasia reveals. "I have my own production company [Anastasia Pierce Productions], which is very fun for me."
Anastasia, who feels perfectly at home in Southern California, hails from Switzerland. Surprisingly, she doesn't have much nostalgia for the country she left behind. "I lived in the Alps for too long," Anastasia reckons. "I need sunshine in my life now!
The Swiss miss's appreciation for sunniness extends to her personal relations. "My biggest turn-on is a positive attitude,"Anastasia notes. "I love people who wake up in the morning with smiles on their faces. I try to surround myself with those kinds of people as much as possible."
BTW: Lorenzo Sperlonga, the photographer responsible for these alluring images, is also an accomplished painter who has contributed to HUSTLER, Heavy Metal and many other publications.
---