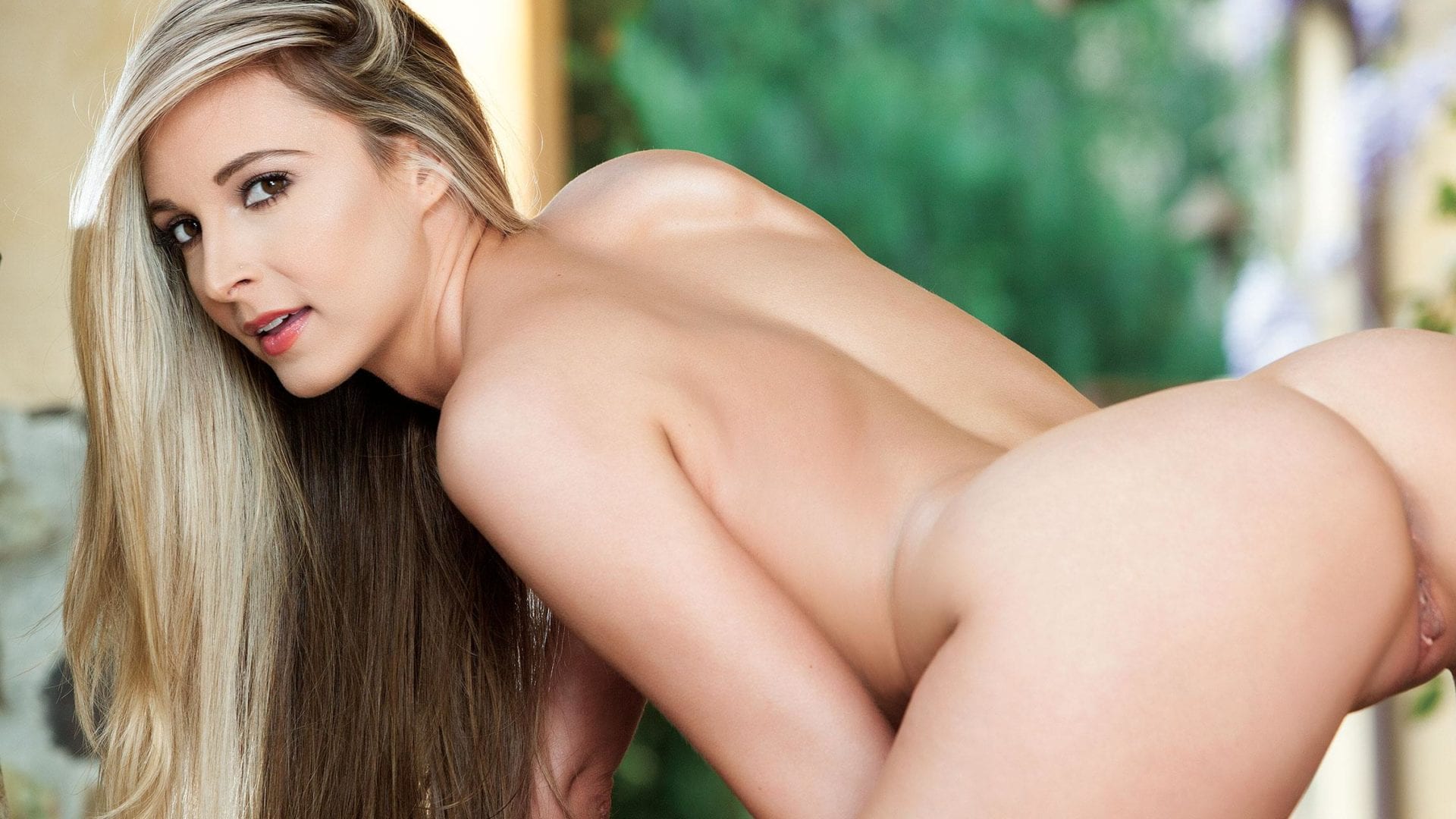 About Allie Eve Knox
Camgirl Allie Eve Knox didn't have to wait long for a response from The Sex Factor, a new adult reality show. "Somebody in my room tweeted a link to the casting call and said, 'Hey, you should check this out.' I sent in my information and photo, and an hour later they contacted me. They were like, 'Oh, we love you!'" Allie flew out to Palm Springs for a site interview and became one of the first cast members to be signed for the ten-episode first season.
The Sex Factor's premise should be familiar to anyone who's watched television at any point over the past decade. Take a bunch of male and female amateurs who think they have what it takes to be the next big thing and put them through a series of challenges meant to test their professional mettle, all under the encouragement and fire of a panel of judges who represent The Industry. Those with bad boob jobs, too many tattoos, who can't get it up, deliver a plausible vocal orgasm performance, land a decent pop shot, or who fail to impress porn pros Keiran Lee, Asa Akira, Tori Black, Remy LaCroix and Lexi Belle, go home. The last person standing wins "their share of a $1M prize along with instant porn superstardom," according to The Sex Factor's website.
Exactly how much is a share of a million dollars? And are we talking Gisele Bündchen superstardom or America's Next Top Model Cycle 19 winner Laura James superstardom?
Whatever. These questions didn't faze Allie. "I wasn't necessarily familiar with the industry, but I had a plan," explains the determined 26-year-old, who holds multiple degrees, including a Masters in Anthropology from the University of Alabama. Part of that plan was to enjoy herself sexually after noting the good looks of some of her fellow contestants, particularly the girls. The other part was to get as much professional advice and experience possible. "I just want to get criticism and feedback and really learn this industry," she tells the cameras in the second episode. "It's these top people that know exactly what they're doing who can tell me exactly how to get to the top. I'm really going to take this opportunity to learn and take nothing for granted."
Allie says that her self-awareness gave her an edge over other competitors. "Some girls who tried out weren't necessarily ready for the business and what comes with it," she explains in a phone interview from her current home in Dallas, Texas. "It's a very tough business. They thought, I'm young and pretty, so fuck it—let's just do this. And in the end, some of them were overwhelmed with the production, with the long days, with what it takes to really be in the industry."
Eager and determined, Allie definitely made a good impression on photographer Holly Randall, who did the test shots in Episode 2's photo challenge. The prize? This gorgeous photo spread, Allie's very first magazine shoot. "Allie is a natural beauty," notes Randall. "She's got no tattoos; she's got good skin tone, good curves and a really pretty face." All of this makes her a great fit for HUSTLER. "HUSTLER is very much about featuring the girl next door," Randall explains. "They really want fresh, beautiful faces to grace the cover and inside of their magazine."
This particular girl next door makes no apologies for being less than starry-eyed compared to most of The Sex Factor contestants. "With everything I do, there's a goal to further myself, and I don't mind being portrayed like that. Me being the shy, innocent girl certainly is not going to work. I've always known why I'm here. I don't want to be a porn star; I want to be in the adult business. There's potential, so let's do this."
Episodes of The Sex Factor, an xHamster original series, are currently streaming at SexFactor.com, where wanna-be porn stars can also sign up for Season 2 auditions.
---