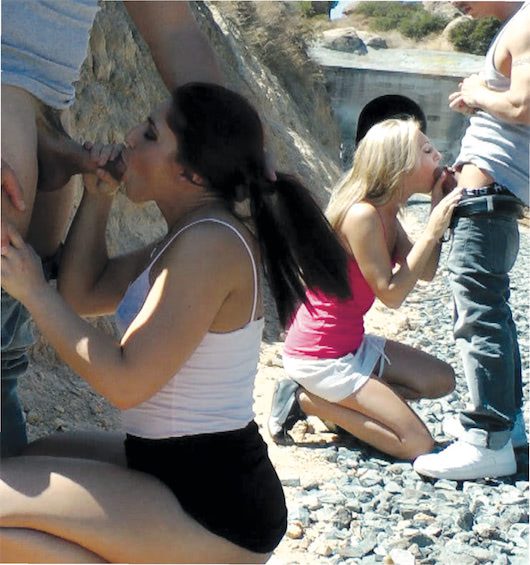 With the oversaturation of true crime and murder podcasts, it's a shame that no one wants to talk about the greatest mystery of Pandemic Times: Why the sharp and sudden drop-off in public sex?
At the behest of our lawyers, we are obliged to state that HUSTLER does not condone the illegal act of indecent exposure and/or trespassing as it is defined by state governments and municipal councils…but what are we to make of this vexatious vanishing act? [Cue ominous music.]
According to recent NYPD crime stats, New York's finest issued only two public lewdness summonses in 2020 for people boinking al fresco in public parks. That's compared to 432 tickets for lewd behavior handed out back in 2007.