Reflections on the Centennial of Charles Bukowski
[Editor's note: August 16, 2020 marks the 100th anniversary of legendary literary outlaw and frequent HUSTLER contributor Charles Bukowski's birth. In the following essay, excerpted from Bukowski friend and collaborator Neeli Cherkovski's Bukowski, A Life: The Centennial Edition (Black Sparrow Press, available for order here), Cherkovski examines his decades-long friendship with Bukowski and the enduring power of Bukowski's work.]
---
Early in my adolescence in the 1950s, Los Angeles was a kind of Xanadu, a foreboding grid of long boulevards, aging palm trees, and Hollywood glitz. My family used to drive into town on a route that passed the long-gone Brew 102 brewery, Union Station, and City Hall, one of the lone skyscrapers in the downtown back then. I was already a poet myself by 1959 when I began reading the yet-undiscovered bard of that mythical metropolis, Charles Bukowski.
Hidden from mainstream literary life, Bukowski could only be found if you sought out the little magazines published in tiny print runs around the country, often in small towns, and with little to no financial resources. They had names like Quicksilver, Epos, and Midwest. These journals seemed to have existed forever and were a cottage industry of their own. Some were mimeographed, others done with low-cost photo offset. They published poetry of all kinds, but Bukowski stood out.
From the mid-1950s he emerged, offering images of the sprawling Los Angeles basin. His poems were characterized as hard-edged and desperate. Many of the editors sensed that they had hit upon an entirely new voice. Positive reviews were posted, and profiles published. Early critics dubbed him "a poet of skid row," which he was not, a hard-drinking bard, also not true; nor was he the usual proletarian writer shackled to left-wing ideologies. Bukowski's original impulse to write came largely from the usual suspects: John Dos Passos, John Fante, William Faulkner, Ernest Hemingway, Carson McCullers, and William Saroyan. Robinson Jeffers left a lasting impression on him, as he was drawn to that poet's sense of isolation from the literary scene.
What did I feel when Bukowski's poetry came into my possession? He spoke directly to me. It felt like listening to one of my father's old pals, that straight-shooting manner: an ace is an ace, a spade a spade. The work was tough, but there was an underlying sense that the man who wrote these poems had compassion for the world at large. I could feel the rented rooms he described and the dead-end neighborhoods he walked. Truth was spoken, unvarnished and realistic. I had been reading the poems of Carl Sandburg, which had the same earthy quality, and Walt Whitman, who had prepared the way with his wide-open poetics.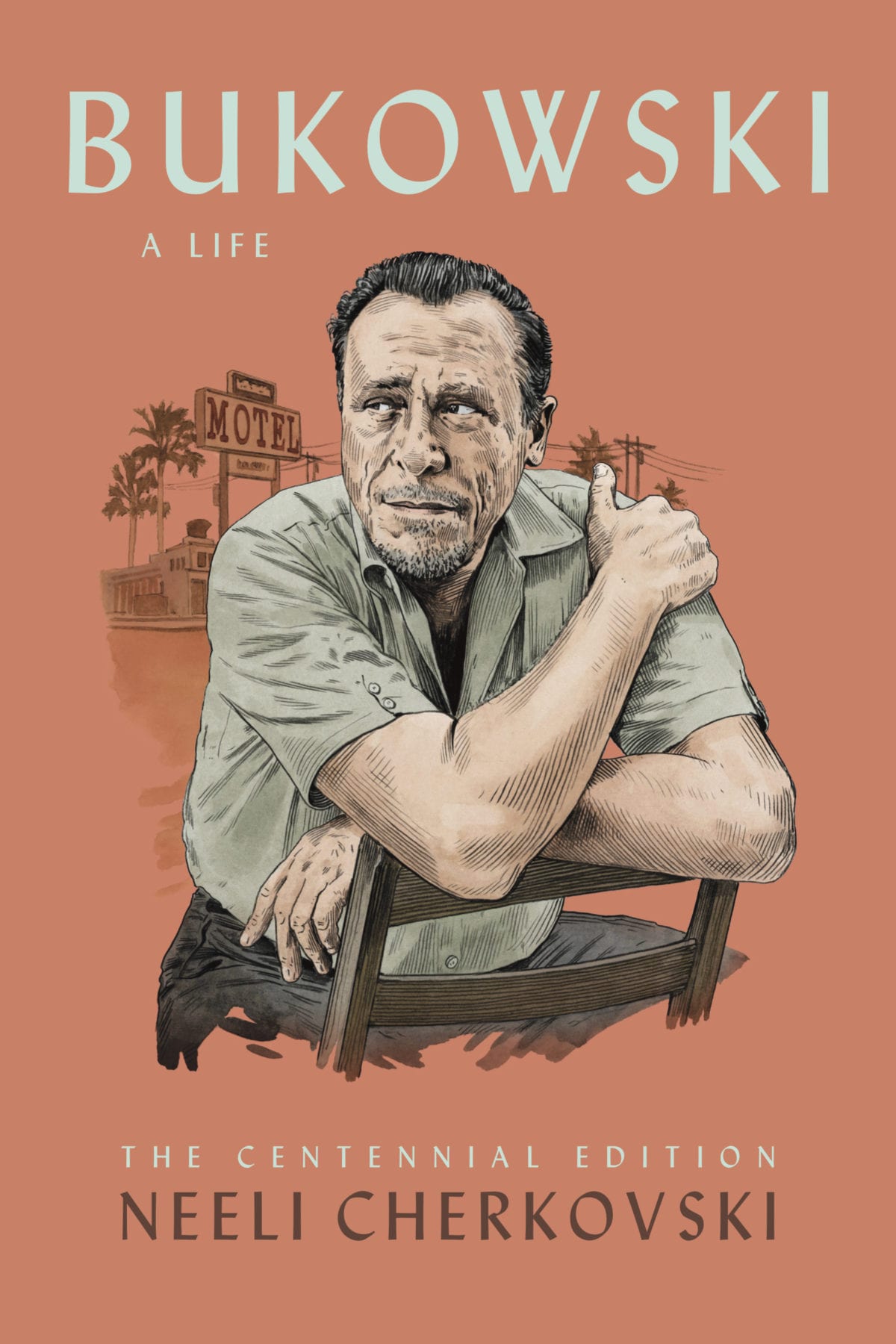 Bukowski's books in the early 1960s, published off dining room tables and in cramped workspaces, had appealing titles, such as Flower Fist and Bestial Wail, Longshot Pomes for Broke Players, and Run with the Hunted. These were done in simple, saddle-stapled editions of 300 copies or less. I still remember my high school English teacher reacting in horror to the title Longshot Pomes for Broke Players. She was offended by the word "pomes," quick to assume it was a typo, the glaring mistake of all mistakes. It was no use explaining that the word choice was a statement about poetry itself.